We Buy Houses Fast Cash
CHOMIC HOMES INC. is a local, family owned house buying business with a reputation for helping homeowners get rid of their properties quickly and easily. If you are looking to sell your house fast and want to avoid the hassles of working with a real estate agent, CHOMIC HOMES INC. is the perfect solution for you! We're easy to work with and do fair, win-win deals. We'll do our very best to help you in any way we can. Reach out to us today!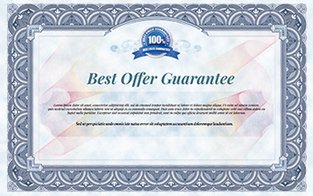 Best Offer Guarantee
If you have received an offer from another bona fide buyer, we'll beat their offer, guaranteed!
What Others Say About Us

Nicholas Chomic has the type of leadership that you can trust. In any endeavor, he is always ready and willing to go above and beyond. His tenacity and "can do" attitude knows no bounds. In the time that I have known him, I have found his integrity to be unquestionable and if there is one person that will literally go to the ends of the earth to help you, that person is Nicholas. I am proud to call him a friend, and I'm sure upon meeting him, you will too.
- R. J. Walton

Nicholas Chomic is a leader with a can do attitude. He Personifies integrity while also going the extra mile to ensure your needs are taken care of. When he takes on a task it is seen to the end focusing on the needs of the client. The care and personal interest that he take is what makes him the right choice.
- Lionel Lariviere

I've known Nicholas since we both attended St. John's River State College together. We first met in Professor Gil's Spanish class. Upon first impression of Nick, he can come across almost intimidating. He has a bold and determined demeanor. You can tell instantly that he's the type of person to constantly strategize and look for solutions. He's confident and the type to introduce himself first. I was struggling with the class and Nick generously offered his assistance throughout the duration of the semester. Nick is one of my most determined friends. In my time knowing him, I experienced countless times that he devoted optimism, knowledge, and a selfless strive to help others. Give him some time and you'll feel his sincerity. He serves his family, friends, country, and work first and himself last. In the end we both passed Spanish (I owe it to his humor). We don't see each other as much anymore with work, family, and pursuing dreams; However, there's no doubt I could rely on Nick if I needed help or just someone to talk to
- John Michael Cone

It is my honor to provide a recommendation letter for Nicholas Chomic. I have had the pleasure of serving with Nicholas in the United States Air Force at Pope Army Airfield from January 2011- October 2014 in the 2d Airlift Squadron. Our mission was to keep C-130E/H Aircraft in "Fully Mission Capable" status for both training and real-world deployment Airlift Missions. During this time as a Section Chief, Maintenance Expeditor and Production Superintendent I had an opportunity to interact daily with Nicholas in the performance of aircraft maintenance duties. I was always impressed with his dedication, enthusiasm, adaptability and desire for us to a be a operate as a cohesive unit. Nicholas had the challenge of transitioning from F-15 Eagle "Fighter" aircraft to C-130 "Airlift" aircraft requiring him to adapt to an entirely different way of performing maintenance on a completely different airframe which he did successfully. He was also passionate about taking our newest Airmen under his wing as a Mentor. In the United States Air Force, we have three Core Values: "Integrity First, Service Before Self, and Excellence in all you do". I'm proud to say that Nicholas served by these principles daily and continues to do so.
- George J. Morris

Nicholas Chomic: A man that knows how to get things done no matter the obstacles. A man of courage, compassion, and charisma. One that can find a way to brighten up even the darkest of days. When I first met Nicholas, he made my day so much better even though I was going through a rough time. Through our talks in the few months we've known each other, I feel so blessed to have met him. Such a warm personality couples with the drive to accomplish what is ahead of him. Most importantly, Nicholas Chomic is a man I aspire to be like in the future.
- AJ Druhan

I worked with Nicholas Chomic from 2002 to 2004. We were stationed together in the 335th Aircraft Maintenance Squadron at Seymour Johnson Air Force Base, North Carolina. I was a Master Sergeant in charge of the Support Section that maintained all the tools, supplies, and equipment used to work on 24 F-15E fighter jets. Nicholas Chomic was one of my workers. The thing I remember most about Nicholas is that he almost always had a smile on his face. He was easy to get along with. He joked around a lot, but he always got his work done and did his job well. He was not afraid to take on leadership roles or responsibilities. He often questioned the tasks I would assign him, but he also made suggestions of possible ways to make things better. I might have to explain my reasoning for assigning him a task, but he would always get the job done. He tended to push boundaries, but I could always count on him. After we became friends on Facebook, he messaged me to let me know that things I said to him when we worked together helped him take his life in a better direction. I see a big difference in his attitude about things now. From what I knew of him when we worked together and what I see of him now, I am confident that he is someone I could put my trust in. If I were trying to hire someone and Nicholas Chomic walked in the door, I would hire him on the spot.
- Doug Thomas

I have known Nick Chomic for almost 15 years. He was my Recruiter when I decided to join the United States Air Force. You typically hear horror stories of Recruiters lying to recruits in order to meet their monthly quota, but not Nick. He is candid, direct, and if I asked a question he wasn't 100% certain of the answer, he would find out and actually came back with that information as promised. He has integrity, honesty, maintains professionalism, is relatable and follows through.
- Heather Maldonado
We Buy Residential Real Estate in Any Condition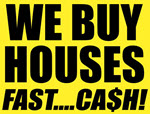 Ugly Houses
Pretty Houses
Condos
Townhomes
Vacant Lots
We Buy Houses in Clay County, Florida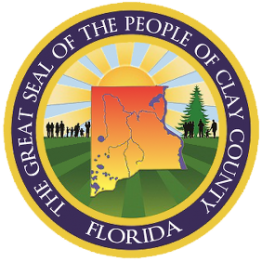 Green Cove Springs
Orange Park
Middleburg
Fleming Island
Palatka
Starke
We Buy Property from Sellers in Any Situation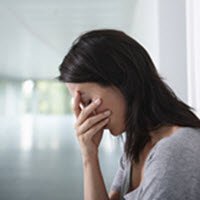 Delayed mortgage payments
Foreclosure
Bankruptcy
Divorce or separation
Did you buy another property?
Double mortgage payment
Need a lot of repairs
Ugly or pretty
Short sale
Did you have to move?
Probate
Did you inherit a property?
Get Your Fast Cash Offer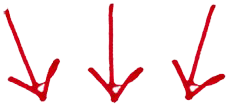 Call (904) 516-0970
(or click the button below)